Video Player for supercard DStwo is coming out soon.
Posted by Jakob95
Oct 23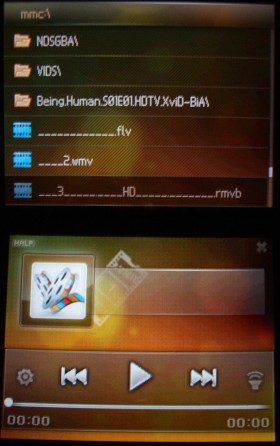 Official quote from GBAtemp.
Team SuperCard has released a BETA of their Video Plug-in exclusively to GBATemp. I have played with the software, tested various formats (some audio, yes — audio without picture is supported!), and took a few screen shots to hopefully get you all even more excited about this EOS add-on. Please take a moment to read over the hands-on impressions and then post your comments or questions.
Here is a picture

Check out AW's first impressions of the video player: http://gbatemp.net/t261484-scds2-video-plug-in
And you can order your Supercard DStwo for free shipping here at Gamekool: http://www.gamekool.com/freeshipping-supercard-ds-two-scds2-for-ds-ds-lite-dsi-p-343.html
On a side note today is my birthday!
Related Posts: